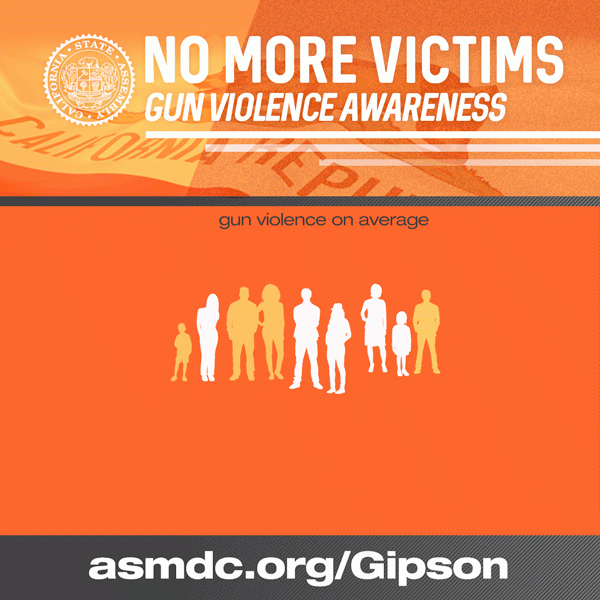 Gun violence has a human toll equivalent to a medical epidemic.
Let's break down the scope of the problem. Over the course of the last day in the United States, roughly:
Forty-eight children and teens were shot;

Of those, seven kids died;
And 41 were shot and survived;

Nearly 300 people were shot in murders, assaults, suicides, suicide attempts, and unintentional shootings;
Almost 90 people died today as a direct result of gun violence.
And that's just today.
And yet, time and again, we are told there isn't much anyone can do to prevent this from happening.
So here's another number: 0. NO MORE VICTIMS.
Let's work together to reach that goal. My colleagues and I are working on a package of bills that has the potential to get us closer. But we need your support.
Specifically, contact your elected officials and ask for their support for the following Assembly Bills (AB):
These bills cannot become law without your help. Please sign up here to add your name to the growing list of people who say enough is enough—NO MORE VICTIMS.